More Related Stories
Matters of the Heart: What Your Phone Says About Your Love Life
Gazelle Survey Reveals Android Users 'Got 99 Problems...' and Their Love-Life Is One
February 14, 2013 --
!-- AddToAny BEGIN -->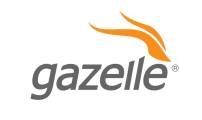 BOSTON, MA -- (Marketwire) -- 02/14/13 -- Despite the commercials, blogs and other pop-culture references that depict iPhone and Android users as starkly different demographics, a recent survey from Gazelle, the nation's leading high-end consumer electronics trade-in site, shows users are basically the same, except in their love lives.
The survey, completed online with more than 1,000 respondents, illustrates that while Android users are more likely to "play the field" with both their choice of phone and in their love life, iPhone users are more committed to both their significant others and their phones. More than 75 percent of iPhone users reported being "in-love" with their phones, while that number dipped to about half of Android users. This commitment to device also held true for relationship status. Given the options "Single," "In a Relationship," and "Married," nearly half (47 percent) of iPhone users reported being married. Android users ran the spectrum, with the largest number (36 percent) reporting they are single.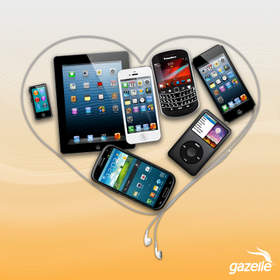 Taking a look at the similarities between iPhone and Android users, here's a breakdown:
Broken hearts: More than 62 percent of iPhone users and 50 percent of Android users have suffered broken hearts. And both groups unanimously agree that broken hearts hurt more than broken phones.
One week without...: Both groups unanimously reported they would rather go without sex for a week than be without their phones.
Snack preference: Both groups are likely to dip into chocolate treats this Valentine's day, as each preferred sweet snacks to savory snacks.
For more information on Gazelle, visit www.gazelle.com.
About Gazelle
Gazelle (www.gazelle.com) is the nation's leading high-end consumer electronics trade-in site, providing an easy, fast and safe way for consumers to get cash for their unwanted devices. Gazelle takes the risk and effort out of selling electronic gadgets online with benefits such as free shipping and packaging and comprehensive identity and data removal. To date, Gazelle has accepted more than one million trade-ins, helping consumers upgrade to the latest technology and earn quick cash. Based in Boston, Gazelle is privately owned and is backed by premier venture capital firms Venrock Associates, RockPort Capital Partners, Physic Ventures and Craton Equity Partners.
Gazelle is a trademark of Gazelle, Inc., registered in the U.S. Apple is a trademark of Apple Inc., registered in the U.S. and other countries. Gazelle is not affiliated with Apple.
Image Available: http://www2.marketwire.com/mw/frame_mw?attachid=2229564

Add to Digg Bookmark with del.icio.us Add to Newsvine
Contact:
Kristin Allaben
Gazelle
617-945-1915
gazelle@launchsquad.com


Copyright @ Marketwire
Related Keywords:
iPhone, Android, Valentine's Day, iPhone 5, Galaxy S3, Apple, Samsung, Broken Heart, Broken Phone, Communications, Digital Audio, iPods, iphone, Broadcast, Consumer Electronics, Prosumer/Consumer, Consumer Electronics, Phone, Consumer Technology, Production/Post, Consumer Electronics, Commercials, Mac, OS9, OSX, USA, Marketwire, Inc., Apple Computer, Shipping, Consumer Electronics, Other,
---
Source:Marketwire. All Rights Reserved